One of the crucial decisions you take when creating a website is to find out the best Content Management System (CMS) to use.
Well, you can find various CMS platforms in the web development market. But, WordPress is the most preeminent and compatible Content Management System that allows you to manage and develop a vigorous website.
You can set a compelling, eye-catchy and fully-hosted blog by using templates or you can also enter into the world of self-hosting and coding to create your site.
However, it is important for a website owner to build a site that can empower them the Search Engine Optimization (SEO) feature. It is one the influential online marketing technique, which is used to boost the presence of sites on the search engines like Google, Yahoo, etc.
This post will highlight some of the essential SEO tips that will help you improve your WordPress site's presence on search engine result pages (SERPs).
What Do You Mean by SEO?
In simple terms, Search Engine optimization (SEO) is an advanced marketing process by which you can influence or improve WordPress site presence of your site and improvise the ranking in the organic (non-paid for) search engine results pages.
There is black-hat technique, which means bad and white-hat technique meaning good practices. Obviously, black hat SEO practice is very simple than the white hat because it involves explorative technique to increase the ranking of a site on the Search Engine Result Page.
On the other hand, a good SEO method requires a lot of patience and attention. To an addition, it requires in-depth knowledge about the advanced online marketing techniques.
You can grab more visitors to your site if it offers user-friendly feature to the clients and potential web users. Well, you can improve WordPress site presence and ranking by writing quality content, optimizing headlines, images and permalinks. With this, you can increase the traffic on your site and also to improve the Return on Investment.
Being a WordPress user, you will be able to utilize various SEO related plugins, the most popular and common plugin is WordPress SEO by Yoast.
However, there are few manual things that will help you to improve your SEO.
Content
In order, to drive targeted visitors towards your site, it is imperative to produce the good quality of content. If your site is unable to offer the relevant, engaging and interactive content, then all of the added SEO tricks won't give you the desired result.
Obviously, your readers want an engaging content that can give them the required information in the most productive way.
And, bad quality of content would decline the ratio of the viewers on your site. Thus, it is necessary for all of us to use the quality and SEO-friendly content.
While, excellent quality of content always improvises the image of a website. Usually, it reflects the image of the business and drives more visitors towards the site. In fact, Google considers the quality content, which in turn can increase the ranking of the site on the SERPs (Search Engine Result Pages).
Regularity
Having quality content on a site doesn't mean that you will rank higher on the SERPs. It is also necessary to regularly produce the content on the site. If you have a WordPress site, then must publish article or blog on regular basis.
However, blogging takes lots of time, but it is one of the most effective ways to improve WordPress site presence and ranking. Thus, it would be better for you to publish a blog on the alternative basis.
Length
Many of the website users concerned about the Word-count. It is not necessary that your blog should complete 15000 words. If your blog is engaging, new and unique, then you don't need to worry about its length. It will help you in upgrading the ranking in SERPs.
Try to write content in a creative way as writing is an art and being a content writer, it is potent for you to write a unique and reader-oriented quality of content.
Of course, the length of the content matters and you should try to write at least 300 to 500 words of a blog. In fact, you can also produce the 1000 to 2000 words of content.
But, if you are not able to fill 300 words of a post, then you might need to do extra research.
Headlines
Keep your headlines as short as possible, though it doesn't mean that you can make your content meaningless. According to MOZ, if you keep your titles under 55 characters, then you can assume at least 90% of your titles to display in Google.
Write headlines over the content to adequately describe what's in our content for our potential readers. In fact, properly written headlines reflect the nature of your content and this engages more visitors to your site.
Usually, we write SEO friendly headlines that contain particular keywords. This helps your readers because search engines aim to give keywords at the beginning of a headline. Therefore, content's headline plays a significant role in increasing the site ranking on the SERPs.
Images
Uploading an image along with your blog post, not only entertains and engages the readers, but also has various SEO related benefits as well.
Just like your website or blog, the images in your blog or website, can also rank in the Search Engines and hence derive traffic to your website.
But for that, you need to perfectly optimize your images by adding name and tag to your images. Tags and names of images should be accurate if you want your users to search the images effortlessly.
Usually, the Title segment gives the name of the image. It will help you when looking for your media library, thus, you need to use an accurate keyword.
In order to describe the image content, use Alt Tags section. With this, users will be able to search the images by reading the content.
It will also help search engines while indexing because they cannot see images, search engine considers Alt tags. The content written in this section helps in increasing the ranking of your site's images quickly and efficiently.
At last, the Description section is used to describe your image in a detailed manner. The text written in the description bar will be displayed on the attachment page when a visitor clicks on an image.
Internal Links
Inserting a link to some old post within the same domain is a good indicator to search engines and it normally increases the traffic on old posts as well. Internal linking is considered as vital parts of SEO strategy.
Two or three excellent quality of internal links to relevant content by using accurate anchor text spread throughout the blog is considered the best SEO technique.
Permalinks
The URL of the blog or article you publish on your WP site is known as permalinks. These are the Permanent URLS that you will distribute when you want to attract people towards that page.
When you write a headline in the 'Add New Post' segment of your WP dashboard, you can see a permalink will automatically create the below the headline section.
Well, there are few things that you need to consider:
Confirm that you have the Permalinks setting switched to 'Post name' in Settings>Permalinks. It will allow a post's permalink to automatically copy the same text from the headline.

WordPress will automatically save what is written in the headline segment, whether you have completed your headline or not. Therefore, it is necessary to write the headline carefully and recheck it because permalink won't edit the text automatically.
Related Post: How to Fix Broken Permalinks in WordPress
However, you can edit the permalink at any time, but you need to check it before clicking publish button.
In terms of SEO strategy, Google has mentioned that it is best to use only three to four keywords in the permalink and try to place important keywords first.
Meta Description
The Meta description tag in HTML is the 160 character snippet, which is used to summarize the web page's content. It exists beneath the URL in Search engine result pages. It is commonly used when you distribute the link on social media platforms, such as Facebook, G+ account etc.
Well, search engines will not increase your ranking due to the excerpt's quality, but it will certainly boost the likelihood that a user will click to your content after reading this short description.
Categories and Tags
After writing your content, you need to add it to an applicable category. You can keep your category title as large as possible.
Then pick out the most relevant keywords to fill the tags bar.
Both the categories and tags enable the visitors to access your site and thus improvise its usability by merging together appropriate content.
WordPress SEO by Yoast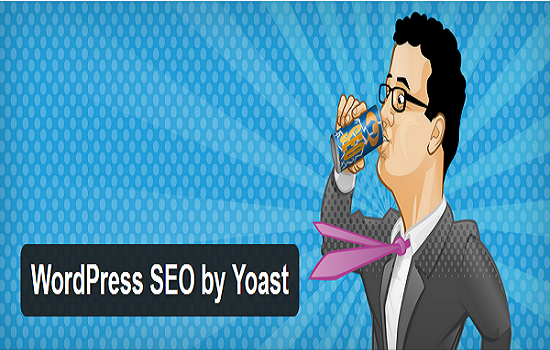 As a WordPress Site owner, you can use the WordPress SEO plugin by Yoast. It is one of the best plugins that will help you improve WordPress site presence and also boost your online presence on the Search Engine Result Pages.
Here, you have to set your focus keyword and Meta description. Then, it will give you a crack up of what you have done right and what can be improved.
Still, installing this plugin doesn't mean that you are done with SEO practices. You need to perform all things mentioned in this blog efficiently.
Author Bio: Tracey Jones is a WordPress Developer at WPGeeks Ltd., a WordPress Development Company. She assist her clients when they want to hire WordPress expert for professional help. She loves to write WordPress related tutorials in her free time and never feel shy of trying new things.