Free responsive Simple WordPress themes have been picked up in this article for reference.
Simplicity and easy website interface are for sure appreciated no matter what is manifested in the website.
Simple and lightweight design solutions, as well as user and visitor – optimized structure with a simple and effective strategy for the website constant control and maintenance have been confirmed as an optimal version for running an online presentation of any web content and manage it whenever needed.
When making a selection in favor of simplicity and preciseness, it will be possible to avoid some of the basic barriers every website may be faced to, including heavy loading and inaccurate browsing of information.
Instead, simple, clean and minimalistic templates will let the visitors easily navigate through the website pages and find the necessary information without being confused by anything too complex or unnecessary.
WordPress as the easiest to use content management system proposes a powerful collection of free responsive simple WordPress themes to build simple layout websites and support the overall usability and better website user experience. We have handpicked the best of them and inserted their overall description and basic features in our article. Have a closer look at each proposed one and make the right choice!
1. Restaurant Lite

Restaurant Like, authored by SKT Themes, is a unique website establishment and customization instrument balancing between easy and lightweight performance on the one hand, and super functionality and the possibility of displaying the content in big volumes on the other. Thus, this cross mobile and device compatible free responsive simple WordPress theme will be an ideal version to cover your restaurant, café or other food –related online presence in the most professional and convenient way.
Some of its feature includes:
Easy to set up theme
Default slider
Compatible with Nextgen gallery
SEO and SMO friendly
2. Hotel Lite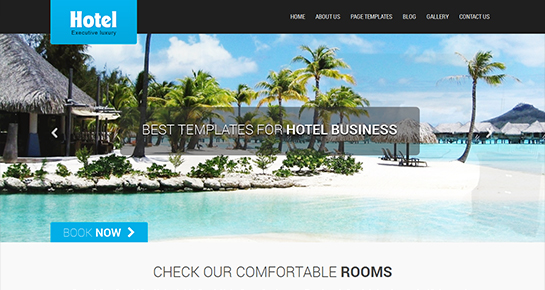 If you have made a decision to get involved in the online coverage of your hotel or apartment business and want to promote it to potential guests and visitors, Hotel Lite is ready to be a great supporter to you in every possible way. This free responsive simple WordPress theme is armed with conveniently arranged homepage sections and areas, which are very easy to manage and modify, hence you will have every opportunity at your disposal to fill them with the necessary information, prices, location, rooms, the most expressive images of the business, etc.
Some of its feature includes:
Animated homepage
Google mobile friendly passed
Theme check passed
Translation ready
3. SKT White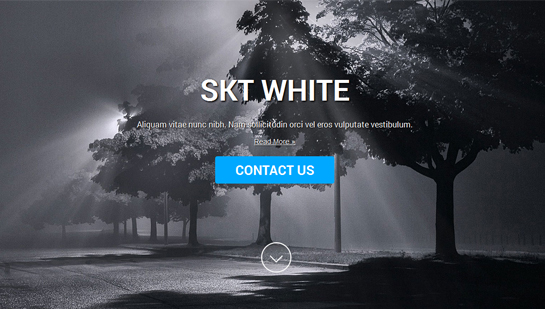 SKT White is elegantly and powerfully designed with eye- catching graphical solutions, but is perceived as a simple and neatly worked out layout for establishing a website of any kind or description. This highly customizable, flexible and user –directed free responsive simple WordPress theme with all the primary and essential theme settings and options inclusion, fully responsively structured platform, which is deeply related to a perfect mobile user experience will be voted a success no matter whether you are going to utilize the theme for individual purposes or as a means of any business promotion tool.
Some of its feature includes:
Fully responsive
Easy to use theme options
Dropdown level upto 5
Lots of white space
4. SKT Full Width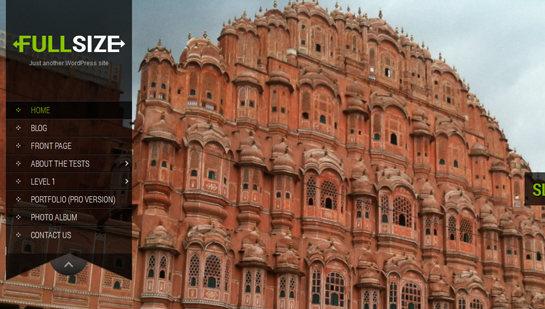 In SKT Full Width simplicity rules with animated visual appearance, eye –catching colorful look, as well as feature – rich structure. With this free responsive simple WordPress theme you will come up with a perfect functioning framework that is ready to realize all the set ideas and business projects. SKT Full Width is also well optimized for being flawlessly used by any mobile and device owner since the layout of the theme is quite responsive.
Some of its feature includes:
SEO friendly coding
Background changing option
Sliding menu bar
GPL compliant
5. Movers and Packers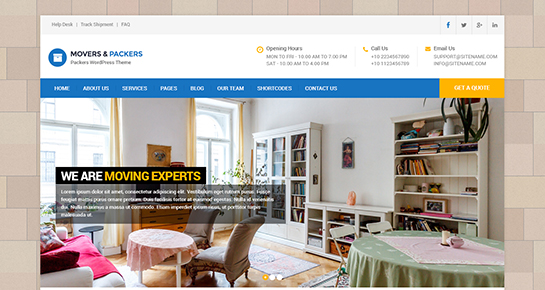 Movers and Packers as another flexible and resourceful WordPress – powered tool, which can be accessed entirely for free, does not ignore the importance of being simple and precise as well. Should you exercise any movers and packers, transportation, packaging and other suchlike activities, Movers and Packers is regarded as the most preferable one to get and install. Build on the Customizer, it will be possible to preview the changes to the free responsive simple WordPress theme, before they appear to be published on the website.
Some of its feature includes:
Boxed layout
Comes with default slider
Compatible with WooCommerce
Color changing option
6. Girlie Lite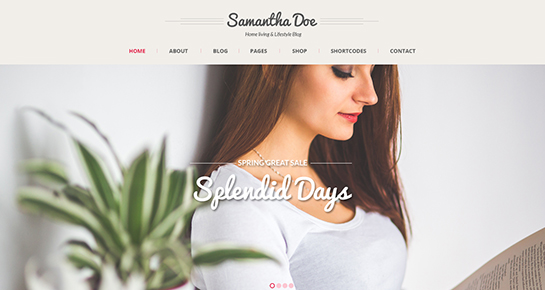 Every girl or woman will definitely value the brightly and modernly designed, deeply intuitive and adaptable Girlie Lite, which is suitable for building any simple layout website with the feminine touches in the styling. The theme is loaded with hundreds of customization elements and controls to make certain amendments in the free responsive simple WordPress theme, which can be practiced in a very easy way by the website owner without any basic programming knowledge.
Some of its feature includes:
Responsive and retina ready
Widget friendly sidebar
Comes with default slider
Link color changing option
7. Healing Touch Lite

Crafted to furnish accurateness in the overall look and feel, as well as simplicity in usage, Healing Touch Lite as one of the noteworthy responsive free responsive simple WordPress themes to cater to any medical or doctor activities, comes with premium quality theme inbuilt sections, boxes, options and controls to match the website to the website owner's needs and the requirements of the WordPress community. The template can also be linked to a wide range of modern plugins for advanced and more productive website performance.
Some of its feature includes:
Google mobile friendly
SEO friendly
Social icons integrated
WooCommerce compatible
8. SKT Launch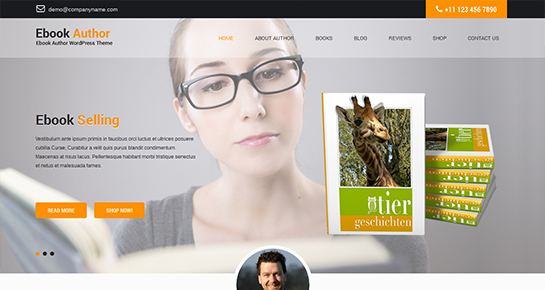 With the continuously growing demand for simple, yet functional free responsive simple WordPress themes, SKT Launch appears strong in beautiful and neat design, as well as simple functional lines within the theme. Having on its basis a responsive and mobile –friendly layout, your website will adapt itself to any screen sizes, which in its turn will in no way has any negative influence on the website overall high – quality look and operation.
Some of its feature includes:
Cross browser compatible
Easily change link color
Quick loading theme
Theme check passed
9. SKT Coffee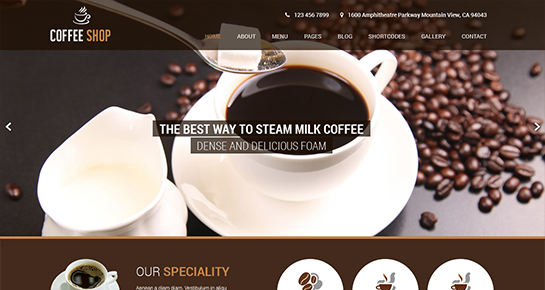 SKT Coffee is packed with a bunch of easily applicable theme features and peculiarities to run any café, restaurant, bar, coffee shop or any other coffee centric businesses. Apart from being entirely responsive and fast loading product, available for free, SKT Coffee comes with a series of customization options inbuilt on the customizer for having a constant management over the target website. SEO optimization is also ensured with the free responsive simple WP theme.
Some of its feature includes:
Social media icons
Blog for posts
Can be used for multiple purposes
Default page templates
10. SKT Parallax Me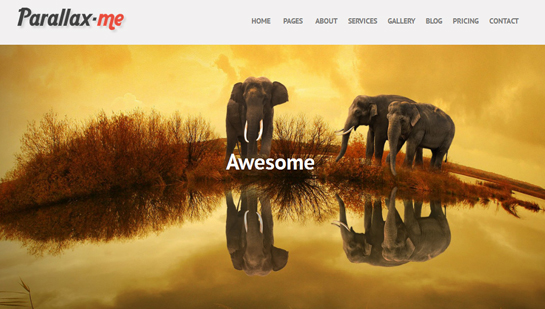 Simple and easy to set up, elegant and stylish looking, intuitive and smart, SKT Parrallax Me appears with its multipurpose and responsive nature to deal with any suggested content and to function stunningly on every mobile or device. This free responsive simple WordPress theme features nicely arranged theme layout and user –friendly admin panel to get fast access to any section of the theme and configure it as per your instruction.
Some of its feature includes:
Easiest framework
Gallery area
Compatible with latest version of WordPress
Coded with HTML5