When people are thinking about crafting any book or e book author's or writer's profile, publishing house or library, bookstore or book lover's website, blog or online community, WordPress is the first solution that springs to their mind. And that's not surprising at all.
There is hardly any other open source platform that is easier in usage and customization, more cost effective yet highly versatile than WordPress.
Therefore, we have tried to bring the best book WordPress themes together to narrow down your selection to the best ones combining lovely design with advanced technical controls and functional basis.
Irrespective of how far the digital platform is going to take us with its instant knowledge possibilities, books will still be an irreplaceable part of our lives.
While opening a book, we open up a whole new world and explore it individually with unique perception and feelings, find insights into a happier and more productive life, receive and transfer centuries old heritage and culture of our ancestors and more.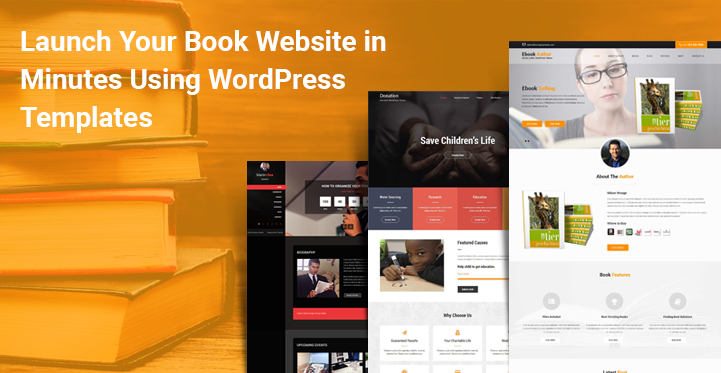 Hence, it will not sound odd, if we say that books are going to be alive until the end of mankind.
Well, whether you have already managed to monetize your writing or e book business or just want to share the pieces of your authored materials with your fans and followers, market your learning courses or book store, here we are with the best book WordPress themes ready to fit your needs.
From e book authors and writers to illustrators and graphic designers, publishers and editors, poets, newspaper firms and blog runners can all make the most of each of this book WordPress themes.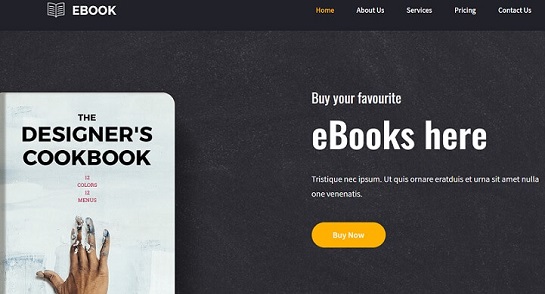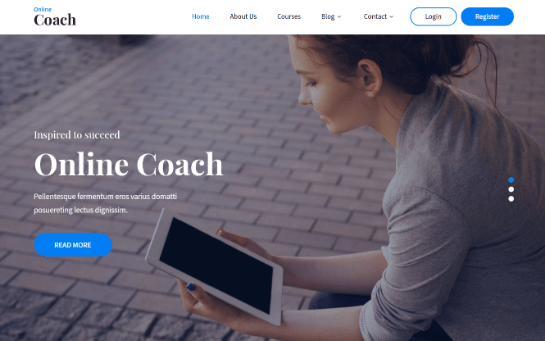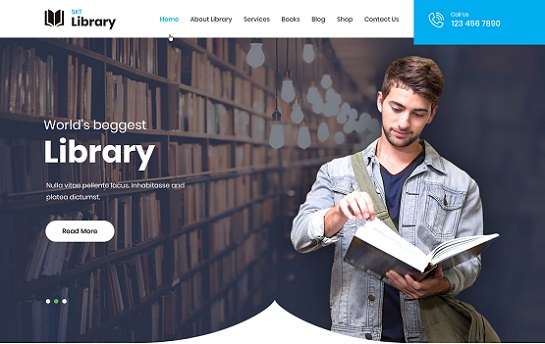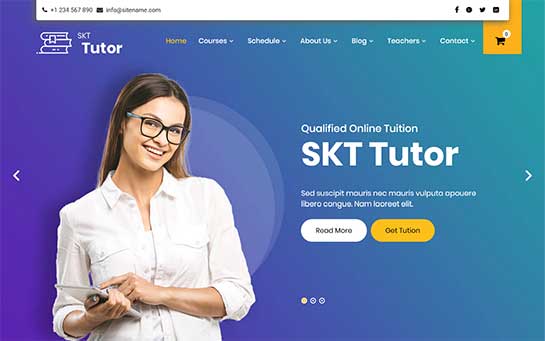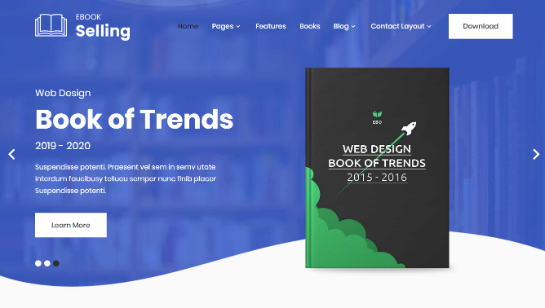 Launch your professional and lovely book website in a matter of minutes using one of the smartest and well secured book WordPress themes called SKT Launch Pro.
As the name of the theme suggests, it can be used to announce the launch of absolutely anything, from books to e books, programs, projects, events and more.
Great performance and user friendly navigation levels are guaranteed with SKT Launch Pro so that all you need is to make your website filled with fresh and high quality content, HD ready images, unique typography with pre enabled fonts and the overall color density matching your own style.
Ecommerce readiness of this system has also been checked and approved with hundreds of active installations.
It means that along with presenting your books, you can also sell them with a sophisticated commercial platform integrated into your website with one of the popular commercial plugins and add ons.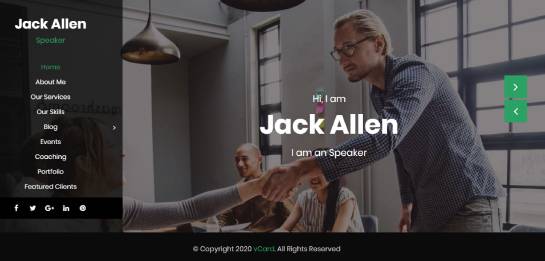 vCard is an affordable and fantastic option for startup writers and authors, poets and others to draw the best image of themselves online and get more popular than ever with their unique portfolio and textual materials.
It is going to be your best business card to be available across a multitude of profiles, environments, old and new browser resolutions, portable devices, etc.
Visitors coming from social media platforms, organic traffic coming from search engines, international audience from different parts of the world are to find welcome with vCard, since it is SEO and SMO compatible, multilingual and translation optimized.
Get your products and services, writings and books, donation and charitable activities closer to a wider orbit of followers and clients, donators and partners with Donation.
Creating a practical website with a focus on the most important points of your undertakings or business can be a real art with Donation.
The thing is that this template is fully manageable in terms of look and appearance with colors and color combinations, fonts and image sizes and arrangement, homepage slider applicable with several images, widget friendly areas and more.
Donation also helps you develop better commercial and marketing skills to boost your website around a variety of social media networks and systems, search engine platforms, e commerce and trading environments and so on.
Our collection of the best book WordPress themes will definitely be incomplete without SKT SEO. It's a template specialized in nurturing best web creation ideas and giving you the simples admin dashboard to work on.
Once the template is installed and activated in minutes, you will enjoy the saturation of the theme with essential tools and features directed to perfecting both look and feel of your site with shortcodes and color picker, page and post settings, plugin and extension support, etc.
With straightforward and clear appearance based on durable HTML 5 coding, SKT SEO also includes PO file for all those cases when you will need to translate your main content and make it obtainable for a larger audience.
A five star WordPress template should not be complicated to work with, nor should it be unhandy to hamper the website admin's customization work.
SKT Education is one of such balanced education and learning relevant book WordPress themes to grant you with a smart mixture of simplicity in usage and flexibility in performance.
The toolkit of SKT Education comes full with everything you need to cover all the niches and aspects of your business, as well as all the parts and portions of your website with first and secondary content zones, homepage slider, page builder functionality and more.
Showcase your books, launch the new ones, and advertise editorial and other services with the most attractive form and the most user optimized function your website can wear with SKT Dual.
This serious looking and elegant website builder will encourage you to try your strengths in web design sphere and devote yourself to the coinage of the pixel perfect image of your specific e book writing or book publishing business.
The developers of SKT Dual has also cut all the unnecessary touches and shades off from the surface of the template leaving you only the essentials and aesthetic dots to enjoy.
As a result, your web content is going to be more legible and easy to notice, follow and evaluate for your website front end users.